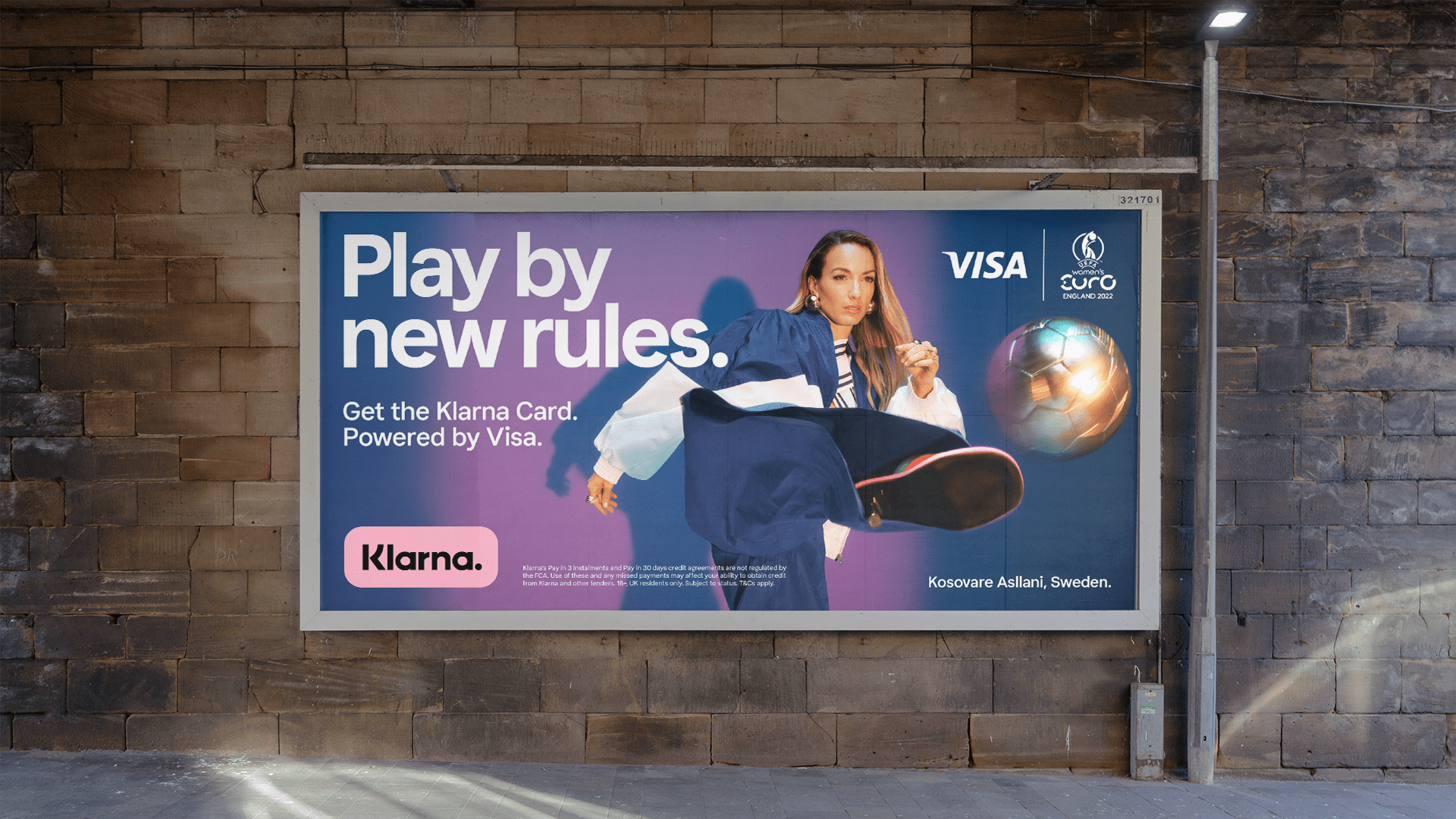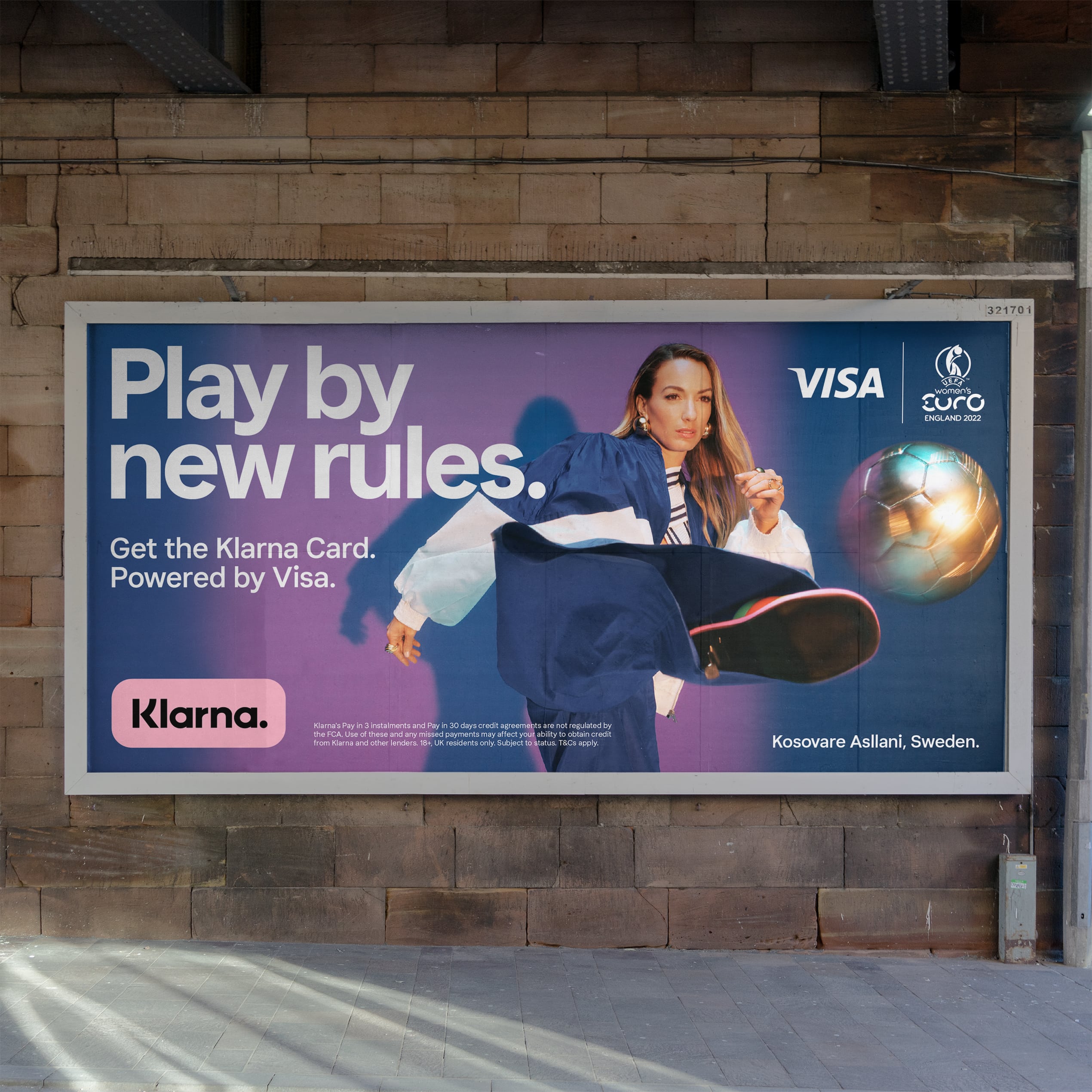 The four athletes featured Swedish striker Kosovare Asllani, Dutch forward Shanice van de Sanden and English superstars Lucy Bronze and Fran Kirby.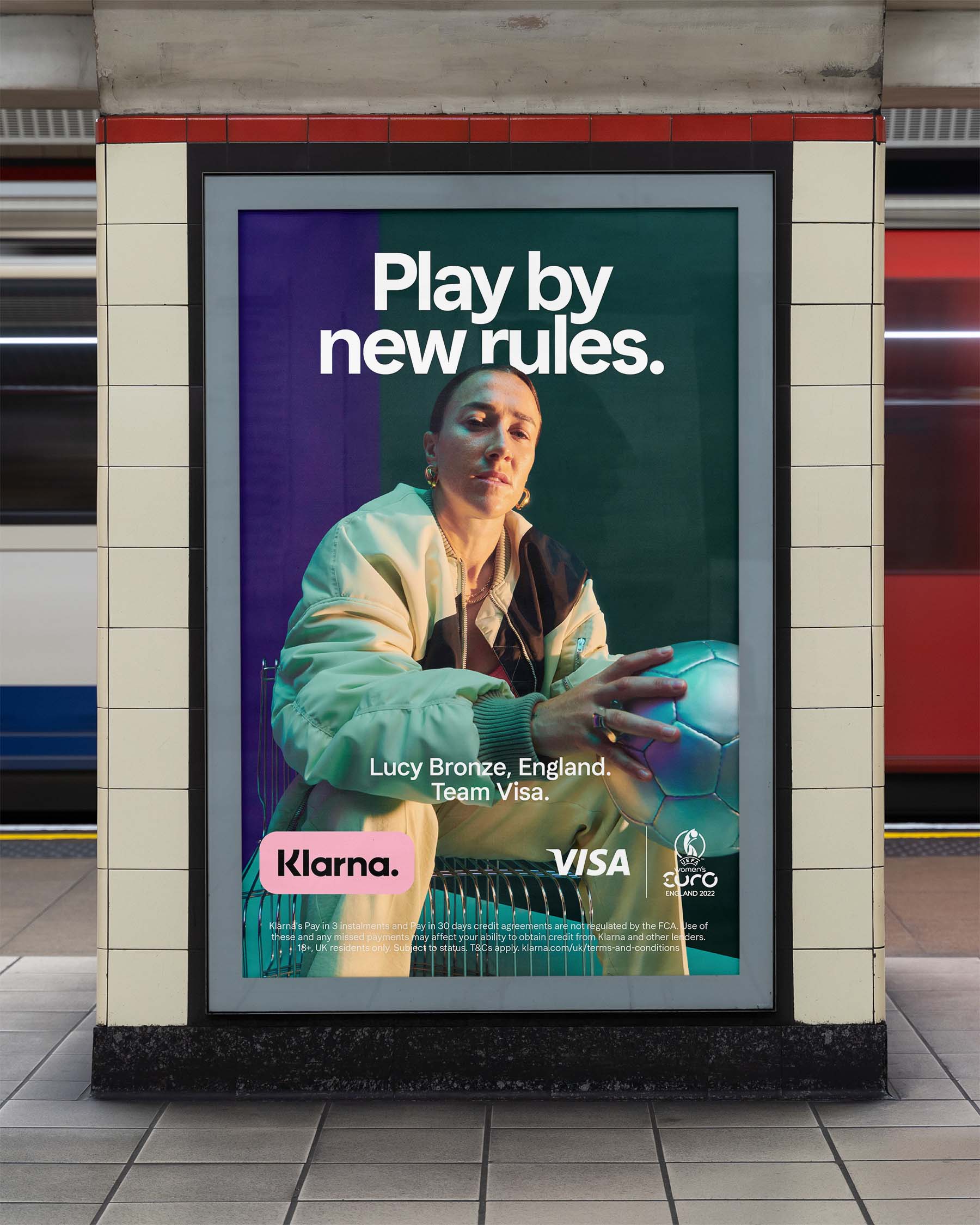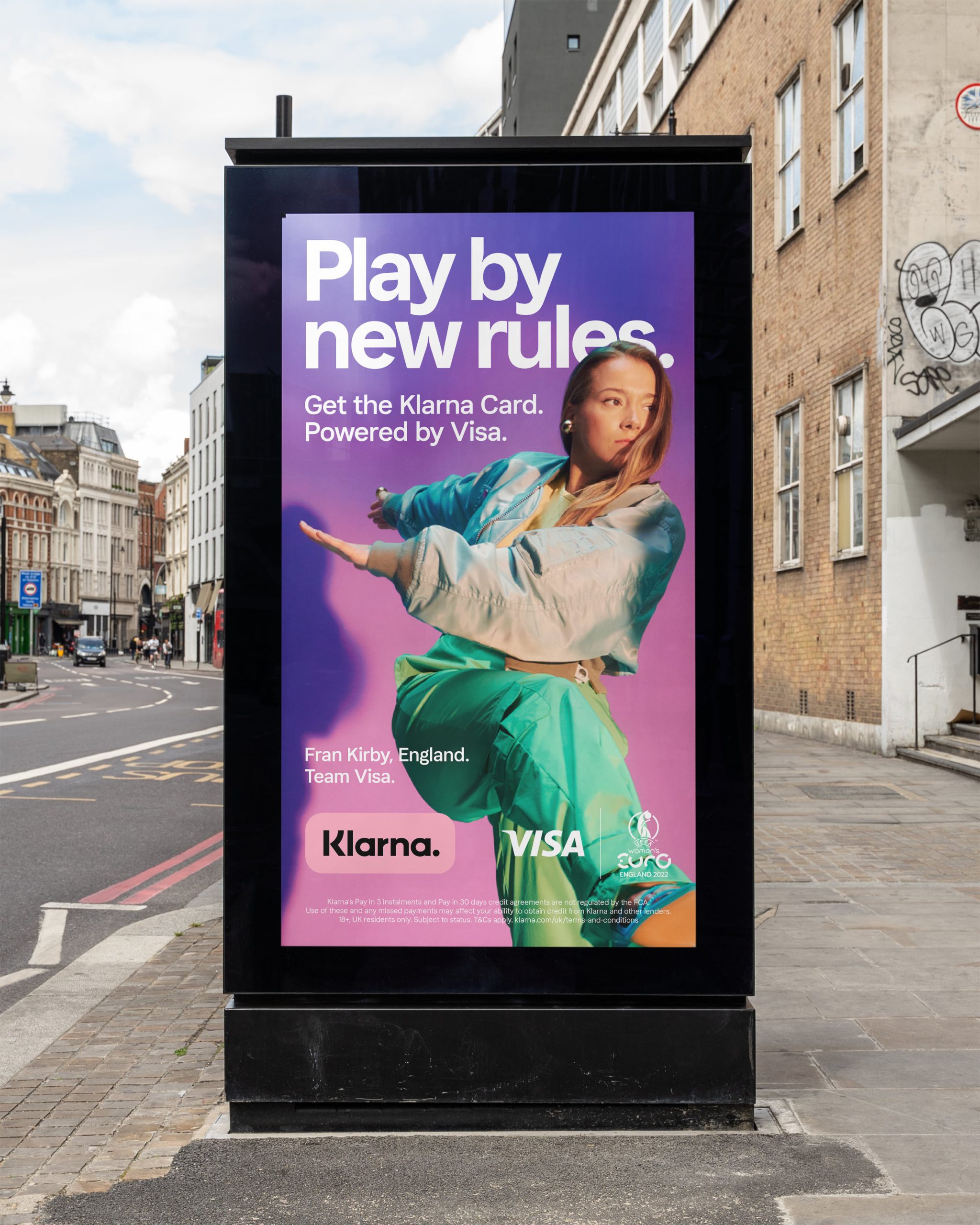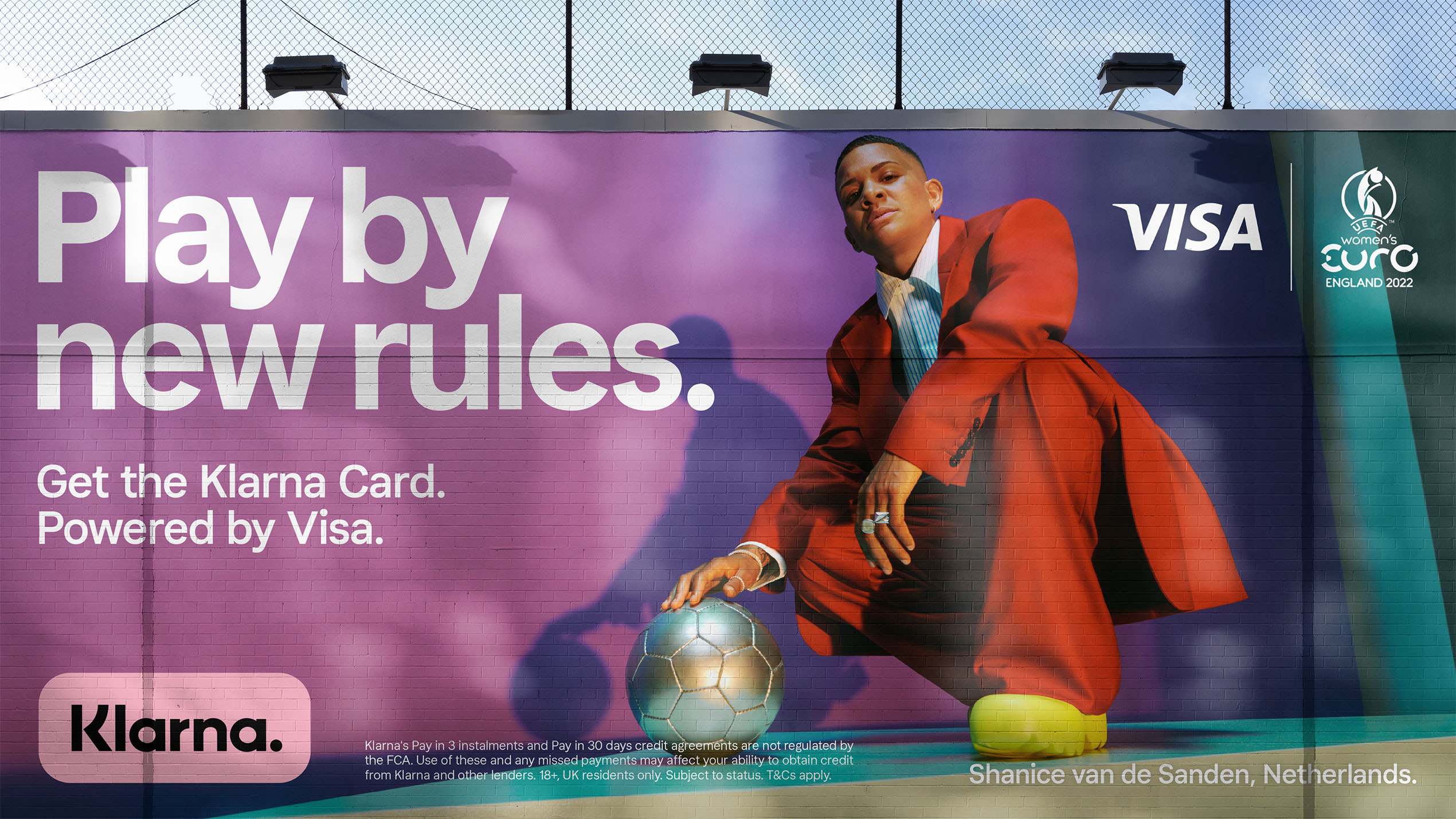 The digital and print campaign appeared on football sites in England including Wembley and Old Trafford, and across Sweden's busstops and subway stations.
We produced animated out of homes to highlight that the Klarna Card was powered by Visa, showcasing that consumers could 'Play by new rules.' and pay in 30 days without interest.
A challenge was to balance the beautiful imagery and conveying Klarna's message, complying with Visa's sponsorship guidelines, and keeping the layout uncluttered.
Credits
Christian Carlsson
Motion designer
Marcus Löfvenberg
Motion designer
Fredrik Forsberg
Art direction
Varvara Fedko
Copywriter
Johanna Aivars
Project manager
Emelie Wessmark
Project manager
Rebecka Behrman
Design director
Magdalena Ondiege
Designer
Greta Rönneskog
Designer